英语的辞职报告集锦六篇
  工作中,有人入职,自然有人辞职,有时会因为一些原因离开岗位,此时此刻需要开始写辞职报告了。那么辞职报告里该包含哪些内容呢?以下是小编帮大家整理的英语的辞职报告6篇,欢迎大家分享。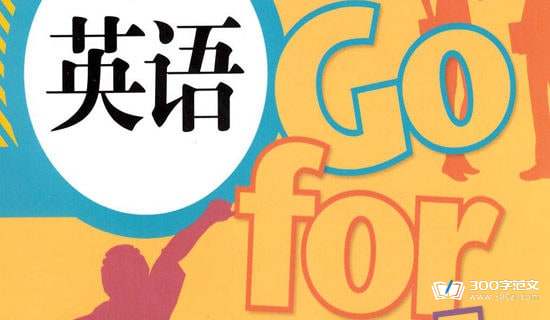 英语的辞职报告 篇1
dear mr,
  please accept my resignation as associate chemist at the gert institute. i plan to leave my job here on september 30, 19 , taking a few days of annual leave just prior to that effective date. as you know, my primary interest has been in the oil and gas industry. therefore, i ve accepted a position with fury refining, inc., that should put me back in touch with my first love. although i m eager to accept the challenges in this new position, i regret leaving the institute. you and the organization as a whole have treated me very well over the past three years. i won t forget the friendship and professional growth i ve experienced as an employee here. best wishes to all of you for years of expansion here.
  Yours truly,
 xxx
英语的辞职报告 篇2
dear mr,
  i am offering my resignation as operations manager of the xxx plant, effective may 15. as of now, i m not quite sure where i ll be looking for employment and am toying with the idea of turning one of my life-long hobbies into a profit-making enterprise. frankly, vernon, i was deeply disappointed the vacancy of general manager was filled by someone from outside the company. through years of excellent performance appraisals, i was led to believe i was in line for that position. under the circumstances, i think you ll understand my decision to resign. i do appreciate the management training i ve been given here; it has indeed prepared me well for almost any general business career i decide to pursue. my best wishes for the company s continued growth.
  Yours truly,
 xxx
英语的辞职报告 篇3
Dear Mr. Ben(the name of your boss):
尊敬的Ben先生(老板的名字):
  Now it's really a hard time for me to say goodbye to you all. Looking back to past 1 year, those happiness, sadness, great team work do impress me a lot, from you I have learned a lot and gained a lot, really appreciated ur help and support to me during that period we have worked together.
  ①Please accept this letter as formal notification that I am leaving my position with XXX company on August 7.
  请接受这封辞职信,我将于八月七日正式辞去我在XXX公司的职位。
  ②I have allowed 30 days prior to my departure for assisting in the transition process.
  As you know, my primary interest has been in the oil and gas industry. Therefore, I've accepted a position with Fury Refining, Inc., that should put me back in touch with my "first love."
  离职之前,我有30天时间来帮助移交工作。
  I would be very much obliged if you would kindly give me a reference letter before I leave. Thank you for all that you have done to make my work here both interesting and enjoyable.
  ③Although I have enjoyed my job, I have received an offer for another company that I feel is better suited6 to my career objectives.
  虽然很喜欢日前的工作,但我已得到另一家公司提供的更适合我事业目标的职位。
  as you know, my primary interest has been in the oil and gas industry. therefore, i've accepted a position with fury refining, inc., that should put me back in touch with my "first love."
  ④Thank you for your kind attention and would appreciate if you could let me have a reference letter before I leave.
  However, a friend of mine introduced me to Goldlion Company, and I have decided to accept a post that will give me greater possibilities for promotion and an increase in my salary. I therefore write this memo as formal notice to terminate my engagement with you one month from today's date.
  感谢您对我的关照,如果您能为我写一封推荐信,我将不胜感激。
  This decision has been difficult due to the rewarding relationships developed during the past three years. Please accept my thanks for your unquestionable support and leadership here at XXX Inc..
  ⑤I regret having to resign from my position. I wish you and XXX the best of luck and future success.
  很遗憾我不得不辞职。祝您和XXX公司好运相伴,未来更加兴旺发达。
  Because I would like to take a new challenge and I want to meet people from all walks of life, I have accepted an offer from an Insurance firm as a Personal Financial Consultant. I would therefore appreciate it if you would accept my resignation effective from 8 March, 20xx.
  ⑥If I can be of any assistance during this transition, please let me know.
  如果在工作交接期有需要我做的.事情,请通知我。
  Sincerely,
  真诚的
  (your full name)
  To the company for almost a year, in this very grateful to the leadership of education and care, especially the manager! You gave me one after another good learning opportunity for the community after I first entered a sense of ownership. Your manager has been on the cultivation and trust me, I can only say that in this, I am so disappointed you! This left the company carved, I sincerely say thank you to you!
  (你的全名)
  当然,无论我在哪里,我都会为四中做力所能及的事情,因为我为我曾经是四中人而感到骄傲。最后,诚恳地说声:对不起!也衷心地祝愿四中力挫群芳,永往直前!学校越办越好,升学率一年比一年高!四中所有的学生都考上重点大学!
英语的辞职报告 篇4
dear (employer name):
  this decision was not an easy one and involved many hours of thoughtful consideration, particularly with respect to my own plans for my future. i am confident, however, that this new position represents a positive move toward fulfilling my career goals.
  i hope you will respect my position in this matter.
  sincerely,
  辞职人:
英语的辞职报告 篇5
Respected director:
  Hello, I've been working in your kindergarten for two years, and I've learned a lot in the past two years. Regardless of class or teaching, have made great progress, this is all leading guidance and teachers to take care of the results, in this regard, I express my heartfelt thanks.
  Remember when I had just come to the kindergarten, a bit of experience and class ability are not, is the teacher and the patience to teach, I will be a little in progress. Maybe, I will have a lot of difficulties, but I will try to overcome it.
  When I took over the new class, I didn't know what to do at the beginning, and the children in the class didn't listen to me. Thanks to the principal's hard education, I learned a lot of knowledge and a lot of truth. These are not learned outside. Sometimes, I also do wrong things, also will be criticized by the principal. But I thank you from the bottom of my heart. It's you who taught me so many things and lots of things.
  Now, because the contract period has reached and my throat problem has not been solved for several months. It makes me decide to quit my job now. I have to raise my throat and start again. I hope I can understand it. Please approve it.
  Thank you, director. Thank you for all the teachers and colleagues. Thank you for giving me so much happiness. Give me such a good platform for development. I believe that wherever you are, you are my most beautiful memories.
  Here, I wish you all the best, realize the ambition of kindergarten.
  The resigned person:
  20xx.xx.xx
英语的辞职报告 篇6
dear boss,
  i feel sorry to say i have to quit this job from you because i have to prepare for the graduate school entrance exam. i really feel sorry that i can t share with you some difficulties about the future plans of this company. it is not without a heavy heart that i think leaving the necessary job and great boss that i have been privileged to encounter during my thses days here. in the meantime, i d like to express my deep thanks to you.wish our company has a continued success.
  Yours truly,
 xxx
【英语的辞职报告集锦六篇】相关文章:
2.英语教师辞职报告